Moshe Jonas Asset Management Ltd. Professionals have extensive experience in individual asset management. The team is trained to identify each clients' needs according to his or her age, family, occupational and financial situation and willingness or aversion to risk. The portfolio is built after one or more personal meetings between the asset manager and the client. We stay in personal contact and always reply personally and prompt to all clients' queries.
Moshe Jonas, Founder and managing director of the company
Mr. Jonas was born in Denmark and moved to Israel after high school. Graduated from the Hebrew University in Jerusalem. He for 20 years manageed the Jerusalem office of Moritz & Tuchler, from 1984 to 2003. When M & T was bought out by Bituach Yashir in 2003, Mr. Jonas continued to manage the Jerusalem office through 2006. Mr. Jonas served as a Director and a member of the investment committee of Moritz & Tuchler Fund Management Ltd. from 1999 to 2003 and continued in that position after the takeover. Mr. Jonas is a member of the board of the Association of Israeli Asset Managers since 2009.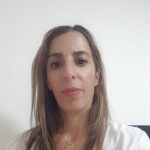 Limor Shaal - Investment Portfolio Manager
Mrs. Shaal graduated in Economics and politics from Ben Gurion University and has a Master Degree in Law from Bar Ilan University. Limor Shaal has worked for Moshe Jonas since 2006 and is a Licensed Asset Manager.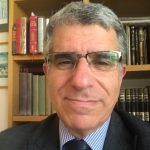 Henry Klausner - Investment Manager
Henry Klausner was born in London, England. He has a degree in Economics from University College, London. He worked for various Banks in the UK and Israel as a Foreign Exchange and Investment and   dealer  and later as manager of the Intenational Department of the Maritime Bank of Israel Ltd. Between 1988 and 1995 he was a member of the Board of The Israeli Forex Association. Mr. Klausner is a licensed Asset manager.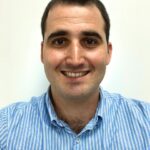 Ronen Silberman is studying towards a degree in law and is completing his internship in Asset Management.